THE OFFICIAL ACADEMY PRO RESIDENCY
OF PARIS SAINT-GERMAIN
specifically designed for elite international players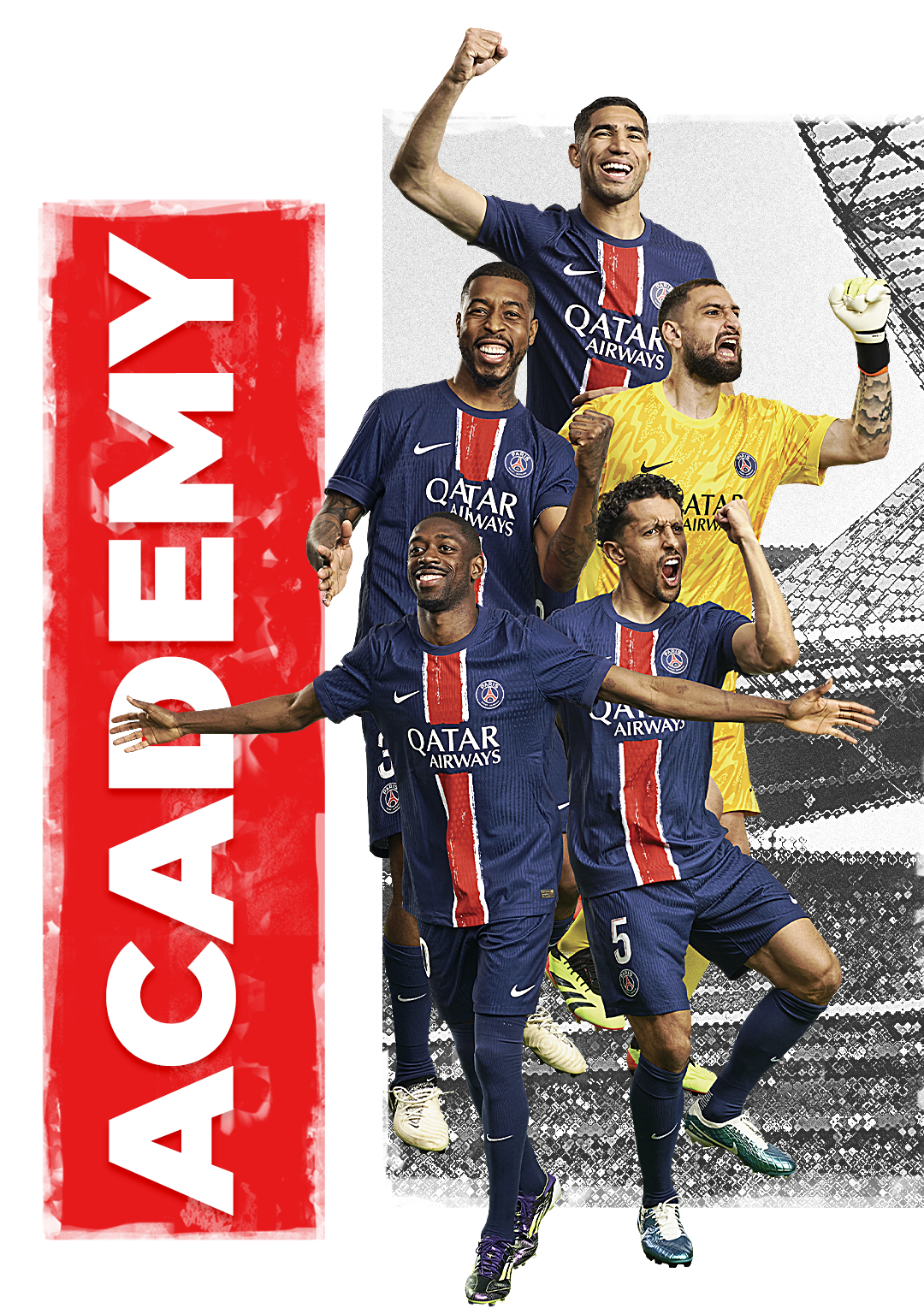 From pre-game preparations to in-game performance and post-game recovery, fully immerse yourself in the world-renowned training methodology, proven to develop leaders both on and off the field.
Our players go on to have successful careers,
anywhere in the world.
LIFE ON A STATE OF THE ART CAMPUS IN EUROPE
Experience a multicultural setting, bond with international teammates, and immerse yourself in the daily routines of a European pro club—all within a safe and secure campus.
YOUR JOURNEY TO THE HIGHEST LEVEL BEGINS WITH A TRYOUT
Tryouts are open to elite, experienced players.
Eligible to players born between 2002 and 2012.
The Paris Saint-Germain Academy Pro Residency is designed to propel elite international players from talented to unstoppable. Immerse yourself in football 24/7 and follow a regimen that replicates the professional environment of Paris Saint-Germain in Paris.
Nestled between Lake Geneva and the French Alps, the fully secured state-of-the-art campus is ideally located for high-level football and outdoor activities all-year round.
Receive world leading education to access top universities and colleges around the world.
Please contact us by filling out the form and we will get back to you shortly.
Join the #1 Pro Residency Academy in Europe
The ICEF Europe's Player Success Stories